PAYMENT METHOD & Special Payments By PayPal
Special Payments Online - Make Payments For Your Custom Order
Please enter number only!


Please scan the QR code by mobile then enter the amount to fast make the payment via PayPal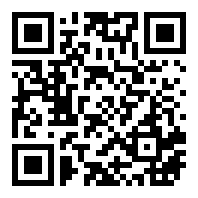 https://www.paypal.me/oilpainting/

The safer, easier way to pay.
What is PayPal?
If you have paypal account, you can pay your order by your paypal account.
If you don't have paypal account, it doesn't matter. You canalso pay via paypal with your credit card or bank debit card.
Payment can be submitted in any currency.
Pay with any major credit card or debit card or eCheck or bank transfers.
We accept the following payment method. Accept USD, EUR, GBP, CHF, AUD, CAD, JPY, HKD, CNY.
PayPal

(https://www.paypal.com)

PayPal is the secure, free, easy way for you to send money online with an email address in 103 countries and regions. Accept credit cards and bank transfers quickly and easily.

PayPal account:

art

oilpaintingonline [d-o-t] com

payment

oilpaintingonline [d-o-t] com




Credit Card

We accept payment via your credit card. You can pay with any major credit card with Paypal. You can use our shopping cart at our website to pay with your credit card. It will redirect to the third-party payment page(PayPal), which is secured with high-level SSL Security and HTTPS Protocol to set up encryption for all credit card information to make sure it will not leak.




Western union or Money gram

Money gram or Western union telegraph will be secure, fast and convenient.

Beneficiary information:


Receiver's First name :

GuiXiang


Receiver's Last name :

Huang



ADD:

6# 812 Room HuLi JinHu Yi Li


City:

Xiamen ,

Province:

Fujian ,

Zip code:

361015,

Country:

China

Please email us following information after make payment by Western Union.
1, Money Transfer Control Number (MCTN): is the 10-digit(Money gram is 8-digit) number located on your confirmation receipt.
2, Sender's Name : first name and last name
3, Total amount
4, Your city and country



T/T or wire transfer etc. (Bank To Bank)

Please email us after make payment by T/T. We will email you let you know when we received your payment (It will take about 3-5 days).

Company account

(USD) :

Beneficiary bank:

Bank Of China Xiamen Branch

Beneficiary :

Xiamen Ruoya Arts And Crafts Co., Ltd.

Beneficiary's A/C No. :

422158391266

SWIFT code(REMITTANCE ROUTE):

BKCHCNBJ73A

Address of the bank:

Bank of China Building No.40 North HuBin Road

City:

Xiamen,

Province:

Fujian,

Country:

China




Cash

We accept USD, EUR, GBP, CHF, AUD, CAD, JPY, HKD, CNY.